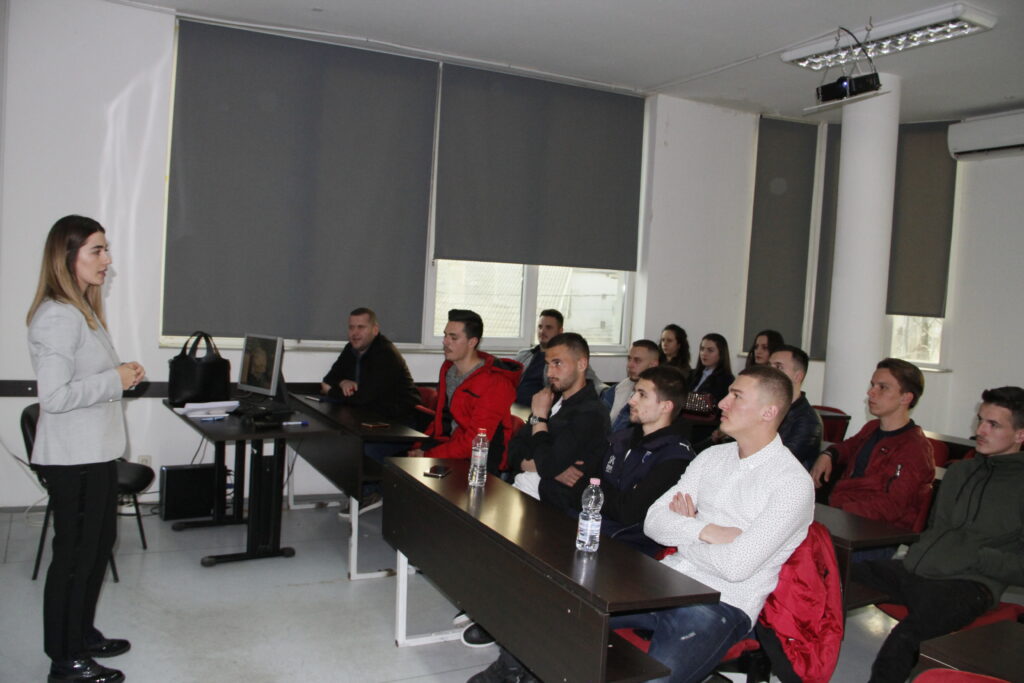 The lecture was held with the "Customs and Freight Forwarding" students regarding the right of EU competition and the application of its norms in Kosovo legislation.
Students had the opportunity to be informed about how the EU internal market competition is protected from a legal point of view and what penalties the European Commission takes against banned agreements such as cartels, mergers and abuse of dominant positions. In this context, we referred to several cases of the Commission as well as the decisions of the European Court of Justice.
Also, a special emphasis was put on the functioning of the Kosovo Competition Authority where students had the opportunity to be informed more about the role of this institution in the protection of competition, the way of market investigation, the imposition of sanctions by taking the most important decisions of the Authority.
"Teuta Rudi is currently engaged as a legal expert in a project funded by the European Commission" Free Movement of Goods ", while previously engaged in the project for the transposition of the EU Services Directive. Teuta launched its engagement in public institutions, including the Municipality of Mitrovica and the Ministry of Trade and Industry.